About Bullseye Direct
Bullseye Direct is part of NZ Dairy Distribution and is a direct seller. This means our customers save money and can buy better products at better prices – it's all about value.

In an ever more competitive world, the relationship between manufacturer and end user is becoming shorter. Bullseye Direct, together with our sister companies, produce many of the products we offer you in this online catalogue. All the products on our website are designed and produced especially for Bullseye in order to suit the requirements of our customers, and thus, we are passionate about quality and bringing you the best value we can. Bullseye Direct listens to our customers in order that we continue to offer products with unique advantages.

On-line purchasing as a trend is growing year by year. At Bullseye Direct our on-line offer allows customers to deal with Bullseye Direct 24 hours a day. This function also allows us the quickest turnaround time to supply you.

The team at Bullseye Direct are professional, knowledgeable, and dedicated to bringing the best products and service to you. To contact Bullseye Direct just call the free-phone number 0508 285 573 or visit our store in Otorohanga. We appreciate your business and we look forward to being of continued good service to you.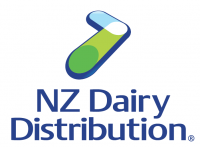 Our Company
NZ Dairy Distribution is a NZ owned business focussed on delivering great products the rural community already know and trust along with introducing new and exciting product ranges.

Our focus is on ensuring quality products are delivered direct to the farmer with maximum convenience to their shopping experience.
Our Location
Founded and based in Otorohanga in the heart of farming country, Bullseye operates from a large warehouse and showroom near the town centre. Visitors are welcome to call in to see our product range.

Located at 6 Main North Road, Otorohanga