King Tred Gumboot Knee Length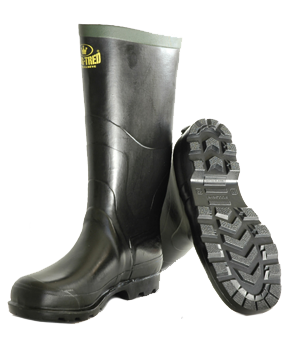 Features include :
- Heavy-duty, all-terrain gumboot
- Slip-resistant sole
- Excellent grip and traction on almost any surface.
- Shock-absorbent heel
- Optimal height heel for weight distribution
- Built-in arch support
- Cushion insoles.
- Acid, solvent and fat resistant.
- Multiple layers of rubber and reinforced canvas at key points for extra strength to all zones of wear.
Related Products
Back...